Loran G. Skinner Auditorium

Pendleton Players and  Technical Theatre

The Loran G. Skinner Auditorium, Pendleton Players,  and Technical Theatre areas are under the direction of  Jacqueline Brown. Mrs. Brown coordinates all scheduling and usage of the Auditorium areas, and serves as the Director of the Pendleton Players, Tech Crew, and all areas of the Theatre program. The Department offers classes in all facets of  theatre with a varied
curriculum
  to accomodate both the performer and the technical students. A recording studio was added, as well as video lab for the students to also explore Entertainment technology.
The Thespian Troupe is the honor society of theatre and is comprised of students who have earned points through participation on stage and behind the scenes to join. This is an internationally recognized organization devoted to excellence in theatre.  To contact Mrs. Brown by email
jbrown@smadison.k12.in.us.
(Please be sure to indicate purpose in your subject line so the email is not blocked.)
Band

The Band area is under the direction of
Mr. Chris Taylor
The Band area is comprised of Marching Band, Concert Band, Pep Band, Jazz Band, Percussion Ensemble, and Guard Unit. They have a parent support group called the
South Madison Community School Band Boosters.
  The Band recently placed 9th in the State Fair Band Day competition.  For further information regarding the band program check out their website at
www.phhsband.com
or you can reach Mr. Taylor at 
ctaylor @smadison.k12.in.us

Choir Department

The Choir Department is under the direction of Mrs. Jenni Westman. The Choir is comprised of five performing choirs which include: :Added Attraction, New Edition, Emerald Suite,Pendletones, and a new jazz choir.. The choir presents three concerts each year and are supported by the
Choral Association
. The choir program is looking forward to another year of competitive show choir, as well as another year of making wonderful music. You can reach Mrs. Westman at
jwestman@smadison.k12.in.us.
Community Theatre

The Pendleton Community Players
present summer, community productions, which has been partially funded through a grant from the South Madison Community Foundation. It is open to anyone in the community interested in participating in summer theatre. Watch this website in May for show announcement and audition information.
Pendleton Players Director of Music

For Pendleton Players and Pendleton Community Players productions, Mr. Jim McGee serves as the Director of Music. He assists with the vocalists as well as instrumentalists. Community musicians who are interested in volunteering for the Pit Orchestras should contact Mr. McGee at
lgsauditorium@aol.com.

The Pendleton Heights High School Performing Arts Department is dedicated to bringing the arts to our students and the community through classes and performances. The Department includes the Auditorium and Technical Theatre areas, Band, Choral, and Pendleton Players. For more information regarding any of the areas of the Performing Arts Department, click on the appropriate button at the lef
t.
Performing Arts Department

Pendleton Heights High School

One Arabian Drive

Pendleton, IN  46064

(765)-778-2161 extension 6088

These are Auditorium Events only. 

You should check individual Performing Arts areas for rehearsal schedules,

competition events, performances in other venues and all other related events.

November 26

Percussion Recital

7:00 p.m.

December 3 & 4

East Elementary Christmas Program

6:30 p.m.

December 11 & 12

Yuletide Celebration Concert (Choirs)

7:00 p.m.

December 17

Band Christmas Concert

7:00 p.m.

January 7,8, 9

Spring Musical Auditions

January 13

Wintertainment Applications DUE by 4:00 p.m.

January 23

Wintertainment

7:00 p.m.

January 27 & 28

Band Recital Nights

February 15

Madison County Jazz Festival

All Day

February 25

East Elementary Drama Production

6:30 p.m.

March 7

Concert Day (Bands)

April 11 & 12

7:00 p.m.

April 13

1:30 p.m.

April 15 & 16

Maple Ridge Elementary Concert

6:30 p.m.

April 22 & 23

Band Preview Concerts

May 6

Thespy Awards

6:30 p.m.

May 7

Top 10% Awards

7:00 p.m.

May 16 & 17

Singsation

7:00 p.m.

May 20

Choir Awards

6:30 p.m.

May 21

Senior Awards

7:00 p.m.

May 28

Band Awards

6:30 p.m.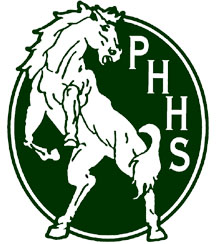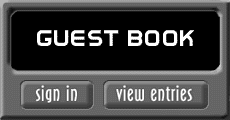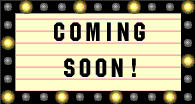 This page was last updated: November 26, 2013